Charter Bus Rental Service in Malaysia
Your Trusted Transport Partner
Global Krish Travel & Tour Sdn Bhd (Global Krish) was established in 2008, is a specialty transport company based in Kuala Lumpur, Malaysia. We take pride in providing our wide range of services for your diverse from one person to 10,000, corporate events to college teams, once-in-a lifetime tours to daily commutes – we do it all. There are many charter bus rental available in the market, but transportation companies are not all created equally. At Global Krish, we understand how important it is to nd a professional and reliable transportation company in Malaysia. we here ready to provide you with remarkable customer service, friendly representatives and professional chaueurs. Whether it's airport transfer, a corporate event, Shuttle Transportation, wedding transportation or just a day tour in town, we is prepared to make your event perfect and memorable!
"It's not just about getting you from point A to point B. It's about creating an experience that moves you."
We are committed to be one of the professional and reliable Bus/Van Charter Company in Malaysia to provide quality services with reliable resources & outstanding Tour Packages. To be a great Bus company, we believe the key element is People, we conduct training to guide our employees to ensure high work quality and to always keep up with the latest market trend which allows us to provide exclusive services with ease.
We are one of the Bus company that provides extensive services other than just "moving job" which includes route planning, hotel booking, event coordination & many more.
Global Krish – Your Trusted Transportation Provider
Services That We are Providing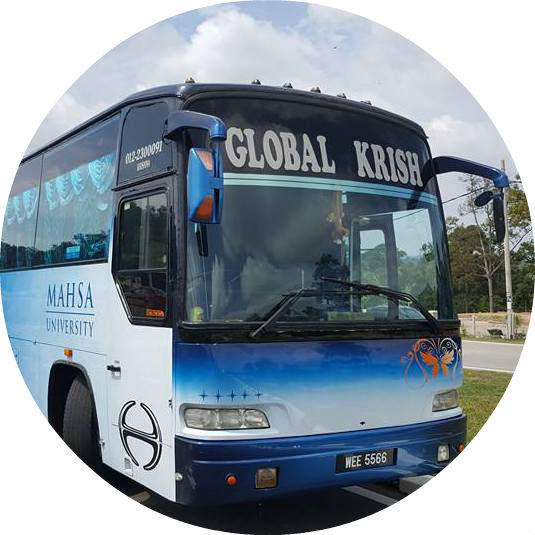 CORPORATE BUS SERVICE
Let our dedicated account manager connect you to just the right type of vehicle for your corporate shuttle, event, VIP, airport transfer, company shin-dig, or mobile meetings
BUS RENTAL SERVICE
We able to cater for your variable needs, Our team are on the ground and always ready to give the best experience for your trip. Our bus rental service available from Mini Bus, Tour Bus, VIP Coach and double decker.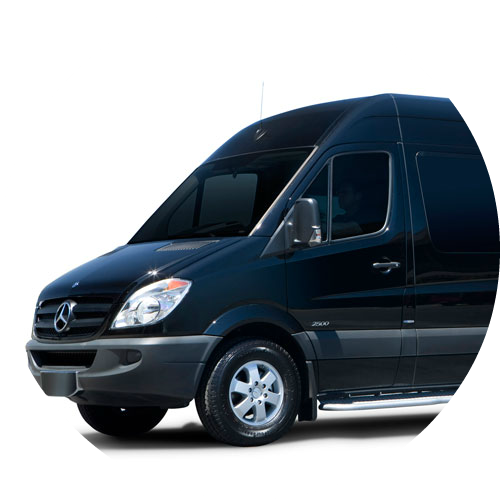 VAN RENTAL SERVICE
Need a private charter for a small group? Look no further than our Luxury Van. Whether you're planning a custom transfer for a few VIPs or a sightseeing tour for a handful of friends, this Van is a combination of rst-class luxury and everyday value.
AIRPORT TRANSFER SERVICE
Navigating an unfamiliar public transport system can be demanding, while taxis can often be unreliable. By choosing Global Krish's airport shuttle, you'll avoid all the unnecessary discomfort, stress and wasted time that come with other means of transportation.
What Global Krish Deliverable
Experience
We have been doing what we doing for 10 years. And doing it exceptionally well. We may have been around the block, but we are still Nimble, Innovative, Passionate about service and gaing momentum.

Safety
We have been doing what we doing for 10 years. And doing it exceptionally well. We may have been around the block, but we are still Nimble, Innovative, Passionate about service and gaing momentum.

Extensive Network
With over 100 Bus, Vans & Limousine under our network, we are able to match a suitable vehicle based on your trip requirements. Save time and get guaranteed transport when you make a booking 48 hours in advance*.

Friendly Customer Service
At Global Krish, we will do our best to provide a professional, trusted and reliable service to all our customers. Our "Customers First" policy means we will accommodate to any requests and resolve any issues you may have.
1 Of The Finest Transporter (Passenger) in Malaysia
What Our Customer Say About US
Global Krish is begin a partner of MAHSA University for the past 6 years, that's because they are very reliable, supportive to the student & Safety is always the priority for them. so as a University we are very fortune to have them as our partner. and we are looking forward for the long term to come.
Very Thankful with the Global Krish Team. They always been prompt in responding with my enquiry, helpful and taking initiative to help reduce our cost with professional advice.
During the trip my student is enjoy the travelling with them. once again thanks for the team as well as their manger Ms Sharon.
Thank you very much for your cooperation & assistance throughout the week of this Tunisian visit last week. We would like to express out deep gratitude to each and every one of you. Look forward to work with all of you again for the next project with INCEIF. We also would like to apologise should there be any inconvenience caused. Again, thank you.
I'm Done Scrolling Get Me A Quote.
Any Enquiries? Lets Us Know

  012-2300091
  hello@globalkrish.com

Monday – Saturday: 9AM – 6PM
Expect delays on Sunday & public holidays